---
Inhabitant of a Planet
Posts: 1300
Joined: Sun Dec 10, 2017 22:09
Location: Turkiye
Plugins: Show
I think I can try that hmm
The Internet Addict
I can't define my self time to time... Just do not %100 trust me. Texting that honestly...
Know your friends well, enemies
---
Former Bearbear65
Posts: 5296
Joined: Fri Feb 10, 2017 14:53
Plugins: Show
Version: Beta
*urge to throw steel ball*
Just my opinion
---
AB
Posts: 8831
Joined: Tue Jun 07, 2016 21:12
Plugins: Show
Version: Beta
Burn the tires.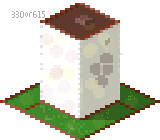 ---
enjenir
Posts: 2961
Joined: Sun Jul 23, 2017 12:45
Location: Easter Island
Plugins: Show
*slaps roof of car*
This bad boy is called cybertruck
---
Small-town resident
Posts: 31
Joined: Sun Jul 01, 2018 22:57
Location: Hungary
Plugins: Show
Version: Beta
I really want to make some cars/buses/trucks from the real life. Maybe some bigger, longer and realistic ones.
The ingame cars are too small and the trucks also too unrealistic.
---
---
Inhabitant of a Galaxy
Posts: 2027
Joined: Thu Aug 24, 2017 11:17
Location: Inside your imagination
Plugins: Show
Version: Beta
Cybertruck done maybe I'll try to add more cars too

こんにちは!
---