Inhabitant of a Conurbation
Posts: 537
Joined: Sun Dec 31, 2017 13:35
Location: India Pudukkottai
Plugins: Show
Version: Beta
Illness doesn't increases the dead man. Whenever I forgot to build hospital there will be illness but it doesn't increase the dead man when I just skip it only abandon the houses not increasing the dead man. The Lobby should make illness and then rip. Thanks for reading.
Proud to be the player of theotown since 1.0.45 alpha.
Proud to be the first Tamil theotowner. Done 2 plugins.

( ͡° ͜ʖ ͡°)
---
AB
Posts: 9133
Joined: Tue Jun 07, 2016 21:12
Plugins: Show
Version: Beta
Are ýou talking about the cemeteries?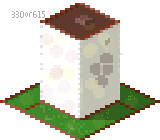 ---
Inhabitant of a Country
Posts: 754
Joined: Mon Apr 30, 2018 6:53
Location: India
Plugins: Show
Version: Beta
---
Online
Rip-off engineer
Posts: 3036
Joined: Sun Jul 23, 2017 12:45
Location: Easter Island
Plugins: Show
They are sent to DSA for examination.
---