---
AB
Posts: 9255
Joined: Tue Jun 07, 2016 21:12
Plugins: Show
Version: Beta
The right one.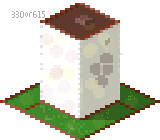 ---
I like both of them .
Мне обе нравятся .
Простите за мой Англиский язык !
I live in Russia, but I am not Russian.





Я Живу в России, но я не Русский.
Republic Of Siste-Alheims .
Capital City: Alekseevskoe.
Continent: Asia .
Official language: Russian, Tatar .
---
---