Inhabitant of a Conurbation
Posts: 476
Joined: Wed Mar 28, 2018 22:53
Location: Murica
Plugins: Show
Version: Beta
All the metro stuff is shiwing throug ground, random spots have texture of water but arnet
---
---
Inhabitant of a Conurbation
Posts: 476
Joined: Wed Mar 28, 2018 22:53
Location: Murica
Plugins: Show
Version: Beta
No. I cant post imgaes. Ive read the faq and doseent help. I can show you on the theo tv
---
AB
Posts: 8653
Joined: Tue Jun 07, 2016 21:12
Plugins: Show
Version: Beta
To show an image from another post or stored elsewhere: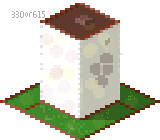 ---
---
---
Inhabitant of a Megalopolis
Posts: 743
Joined: Sat Nov 25, 2017 6:10
Location: United States of America
Plugins: Show
Version: Beta
Maybe this bug might have been caused by Lobby trying to make metro connectable to elevated rail. After the bugfix, in one area the floating metro pieces changed into an invisible intersection to roads, and the height of the floating metro "rails" is the same as the normal elevated rail.
---
Inhabitant of a Planet
Posts: 1300
Joined: Sun Dec 10, 2017 22:09
Location: Turkiye
Plugins: Show
hmm...

The Internet Addict
I can't define my self time to time... Just do not %100 trust me. Texting that honestly...
Know your friends well, enemies
---