My game won't startup org.luaj.vm2.LuaError:java overflowstack
Can you please fix it?
java.lang.StackOverflowError: stack size 1037kb
lol
---
AB
Posts: 9128
Joined: Tue Jun 07, 2016 21:12
Plugins: Show
Version: Beta
What version? Did you use the report option?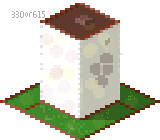 ---
Hi, version 1.5.70 had such an issue. An update that fixes that is already released and should reach your device, soon.
---