Inhabitant of a Country
Posts: 754
Joined: Mon Apr 30, 2018 6:53
Location: India
Plugins: Show
Version: Beta
---
Inhabitant of a Country
Posts: 787
Joined: Mon Jun 25, 2018 15:38
Location: Normandy
Plugins: Show
Version: Beta
Roleplay is dead
#ITTSTBPI
Hello , i'm a French plugin creator from the beautiful Normandy Region

I try to propose a large variety of quality plugins !
If you don't like my plugins , don't use them !
---
Rip-off engineer
Posts: 3098
Joined: Sun Jul 23, 2017 12:45
Location: Easter Island
Plugins: Show
Gone, reduced to atoms.

---
AB
Posts: 9242
Joined: Tue Jun 07, 2016 21:12
Plugins: Show
Version: Beta
It's hiding from you there.
Hidden Content
This board requires you to be registered and logged-in to view hidden content.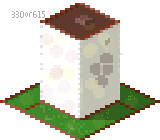 ---