Moderator: Plugin Moderators
Forum rules
Plugins of type commercial go here

Inhabitant of a Megalopolis
Posts: 578
Joined: Sat Oct 06, 2018 21:48
Location: Vermont, United States
Plugins: Show
Version: Beta
Sells hotdogs, hamburgers, and drinks to your citizens. 1x1 and 3 workers and commercial T.
Expect more plugins in the future now that I actually know how to make them
---
AB
Posts: 9244
Joined: Tue Jun 07, 2016 21:12
Plugins: Show
Version: Beta
Nice!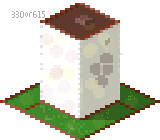 ---
Inhabitant of a Planet
Posts: 1306
Joined: Sun Nov 12, 2017 9:23
Location: The Kingdom of Babilandia
Plugins: Show
Version: Beta
Good and simple idea. I like it

I rarely make plugins now, but I still make them in spare time.
Disclaimer
---
---