Townsman
Posts: 87
Joined: Fri Sep 14, 2018 13:04
Location: Bulacan
Plugins: Show
Version: Beta
Contact:
This is a big problem. So I logged in for a time then after a few hours, I am automatically logged out even I checked "remember me" in the login. Please fix it!
300 posts that will change the game forever.




you there?
using 555.
...
---
AB
Posts: 8777
Joined: Tue Jun 07, 2016 21:12
Plugins: Show
Version: Beta
It could also be your browser or data provider doing this. Maybe you deleted cookies. This can happen if the browser is closed.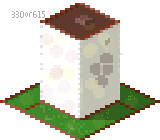 ---
Inhabitant of a Megacity
Posts: 336
Joined: Sun May 26, 2019 23:54
Location: Gunregon, Main Dumbercity
Plugins: Show
Contact:
When im in the plugins forum,im automatically logging out even i do not did
RIP N' TEAR!
United Aerospace Corporation CEO Dumbery101
Playing Doom And TheoTown
---