Inhabitant of a Megacity
Posts: 221
Joined: Mon May 04, 2020 9:19
Location: Shijingshan Beijing China
Plugins: Show
I'll be only starting getting taxes when I exit the building mode. It happens the same way when I build a road. The cars move, but the date stopped changing at the same time as I build a zone. It happens to me just after I update the game to 1.9.54.
My other username is "thermometer screen".
Yes, the thermometer screen that can help to measure weather.
---
---
AB
Posts: 9242
Joined: Tue Jun 07, 2016 21:12
Plugins: Show
Version: Beta
I think that old version has that bug.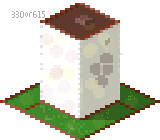 ---