Inhabitant of a Conurbation
Posts: 504
Joined: Sat Nov 18, 2017 19:23
Plugins: Show
Version: Beta
---
enjenir
Posts: 2954
Joined: Sun Jul 23, 2017 12:45
Location: Easter Island
Plugins: Show
At first, it is not a plugin problem so I moved it.
Secondly, please choose more suitable title than just "What happened?" and one image.
Thirdy: This issue had to do with servers.
---
---
AB
Posts: 8777
Joined: Tue Jun 07, 2016 21:12
Plugins: Show
Version: Beta
I also had no connection to the forum anout that time. After work.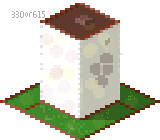 ---