Inhabitant of a Conurbation
Posts: 504
Joined: Tue Aug 29, 2017 21:07
Location: Spaaace
Plugins: Show
Version: Beta
Member of the Theotown community for over
3
2 years! (boy am I bad at maths)
==================================
Currently working on a megaproject, hopefully I can push it through.
I'm also partially inactive, so PM me
---
---
AB
Posts: 8779
Joined: Tue Jun 07, 2016 21:12
Plugins: Show
Version: Beta
When the LOST tv series was on and people were playing their own web game searching for such things as Hanso Industries hidden around the internet, you would often run into such ads and broken links.
...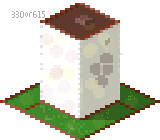 ---
enjenir
Posts: 2955
Joined: Sun Jul 23, 2017 12:45
Location: Easter Island
Plugins: Show
Moved to right area

---