Hi and thank you for checking out my first plugin!
It's 100% phone made!
In this "Slow traffic package"
It currently contains 7 road decos!
1. Speed Camera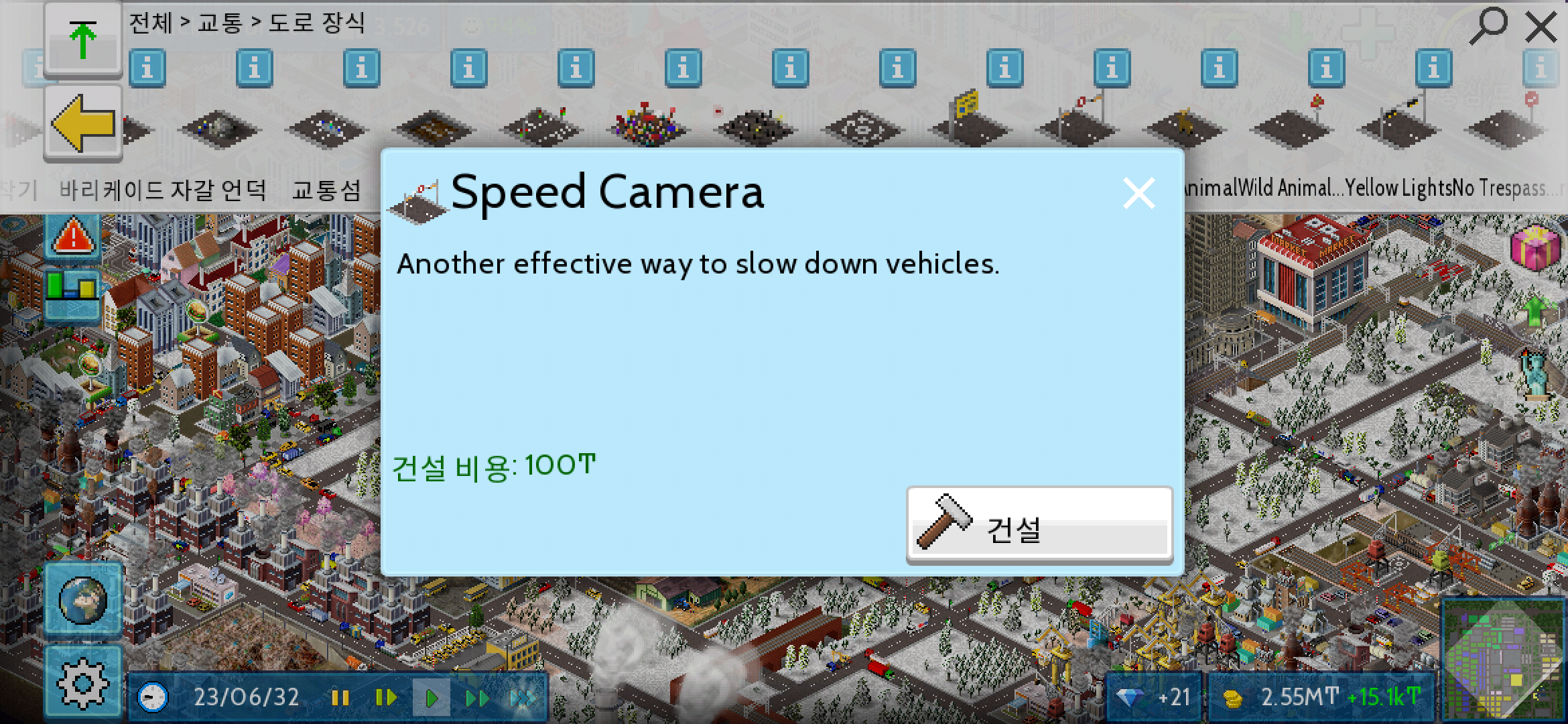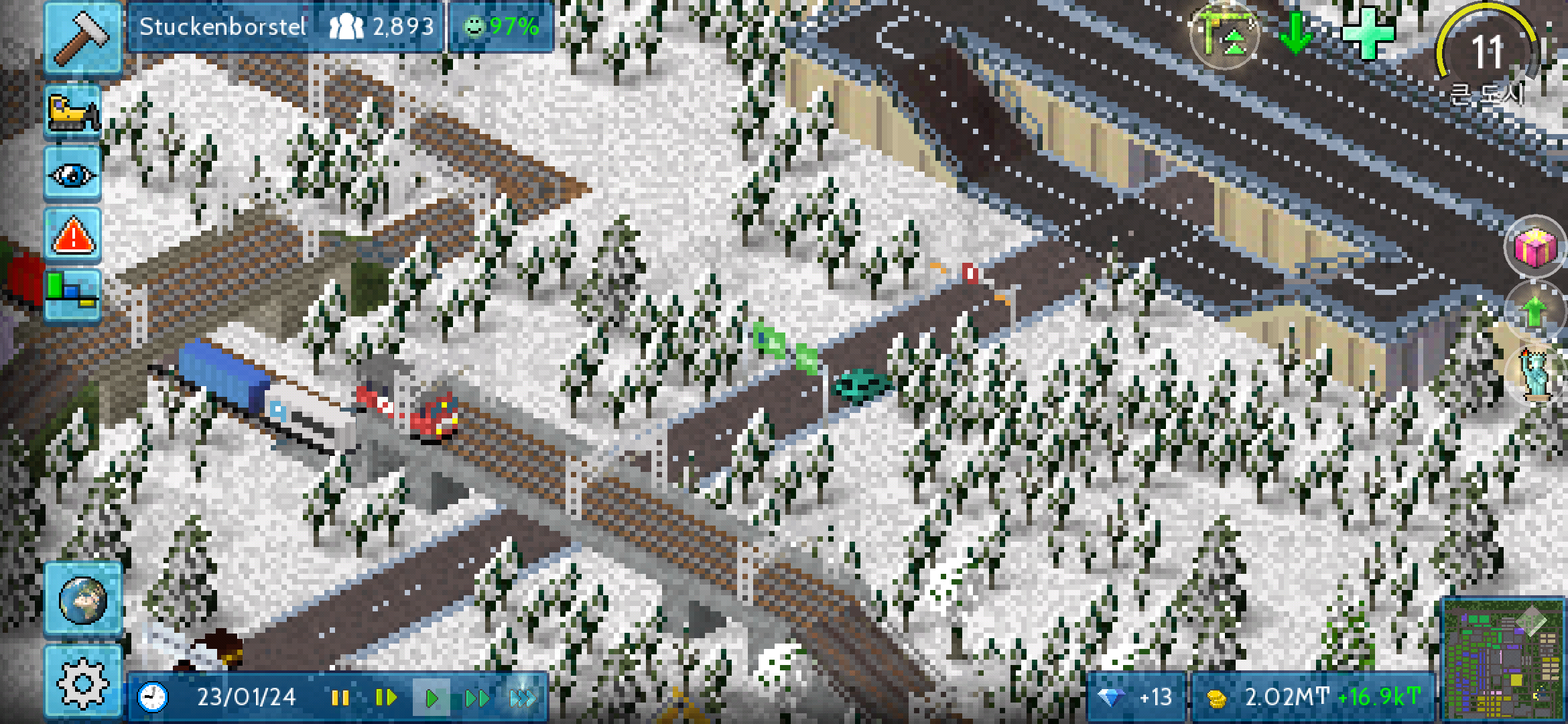 It's another effective way to slow down vehicles, a speed camera!
Vehicles passing this road deco will slow down to avoid penalty.
It costs 100T to build.
2. Yellow Light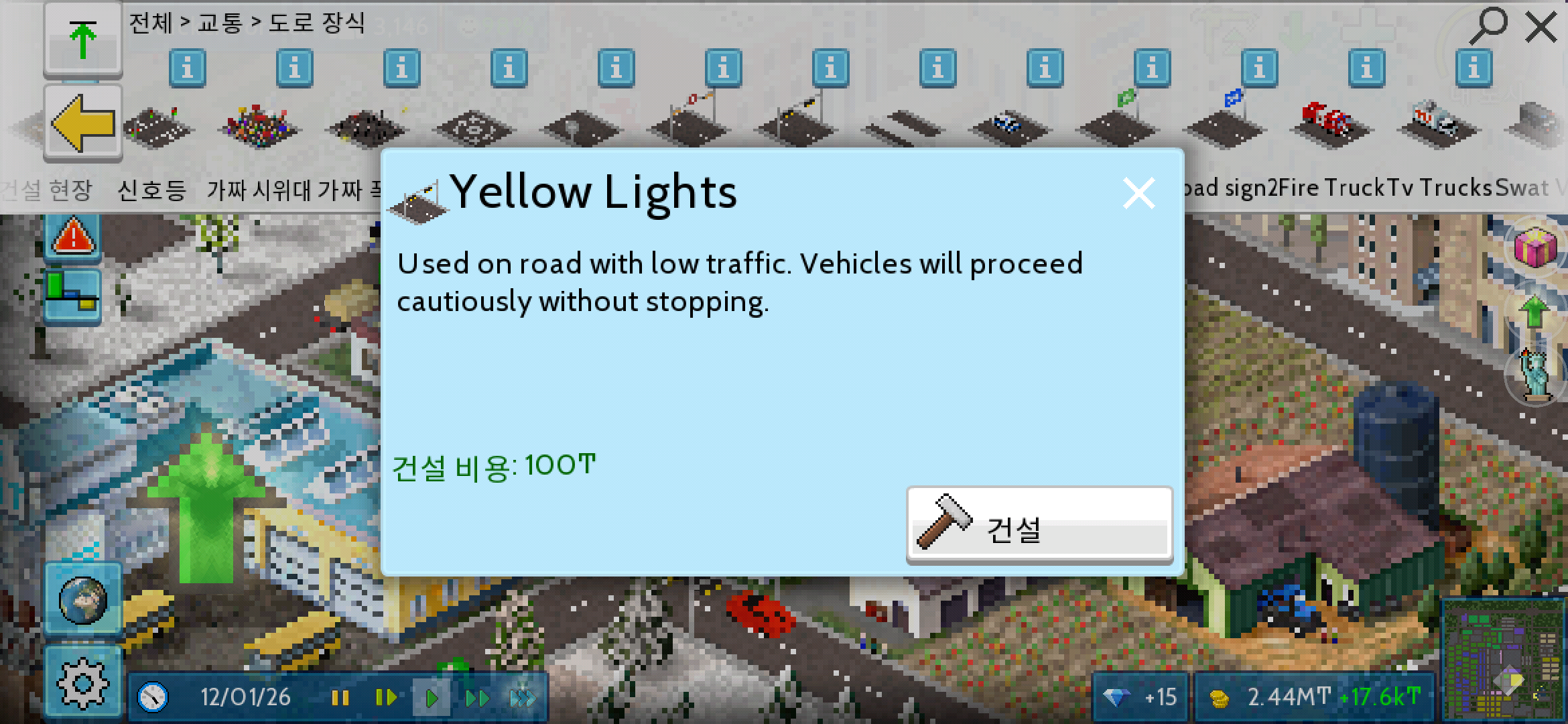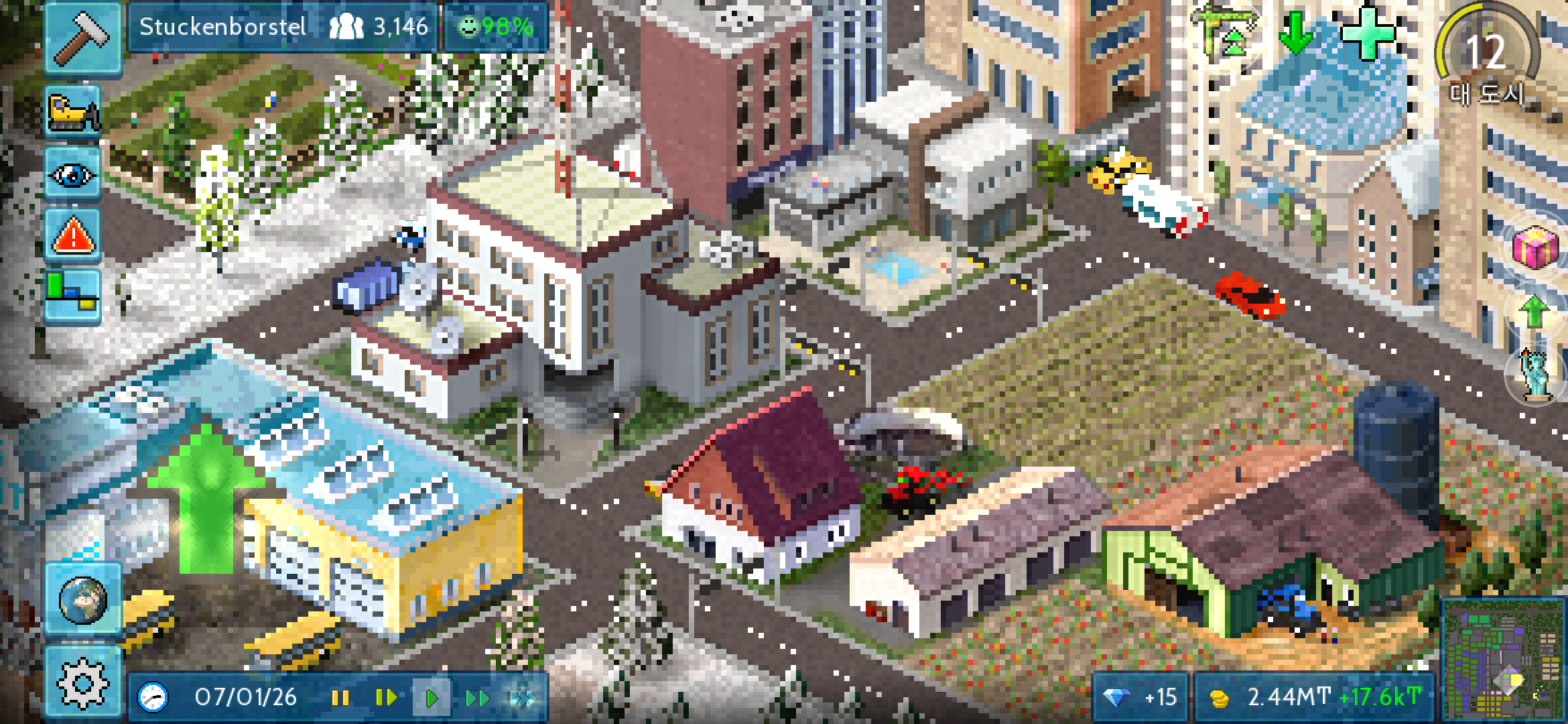 Flashing Yellow light mean you can proceed slowly while being cautious of other cars! Can easily seen in Korean road with low traffic rate.
It has animation.
Costs 100T to build.
3. School Zone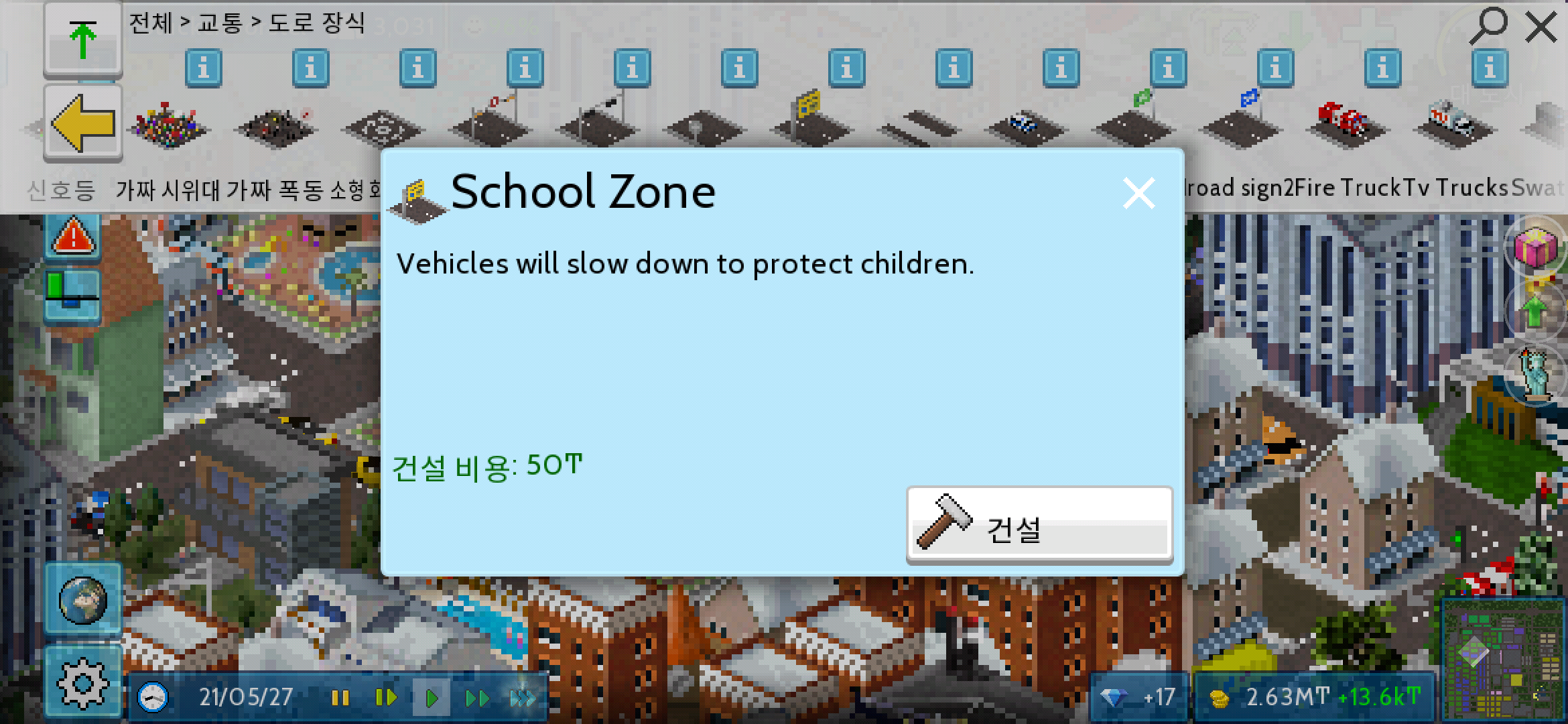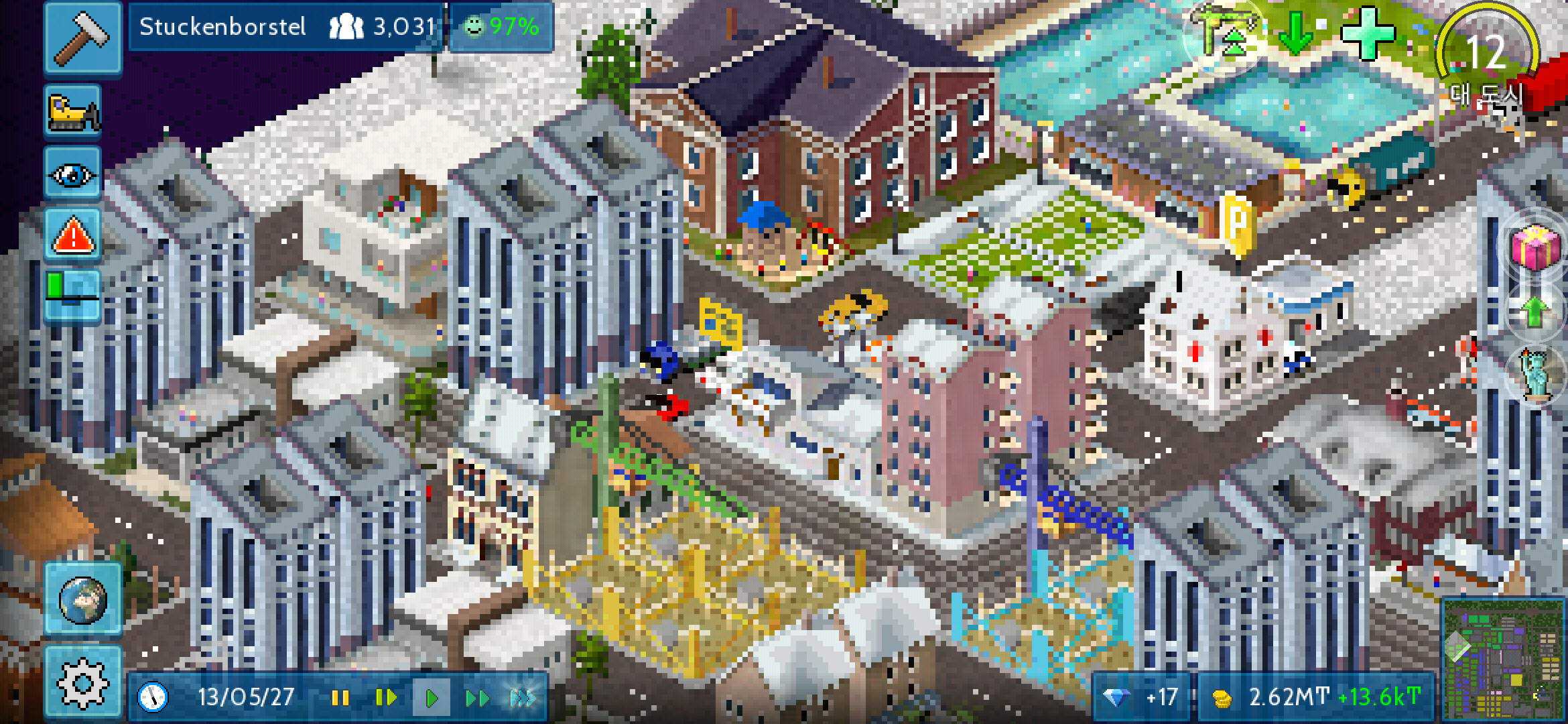 A Korean style School zone sign!
Cars will slow down for children's safety and bright future!
Costs 50T to build.
4. Wild Animal Warning Sign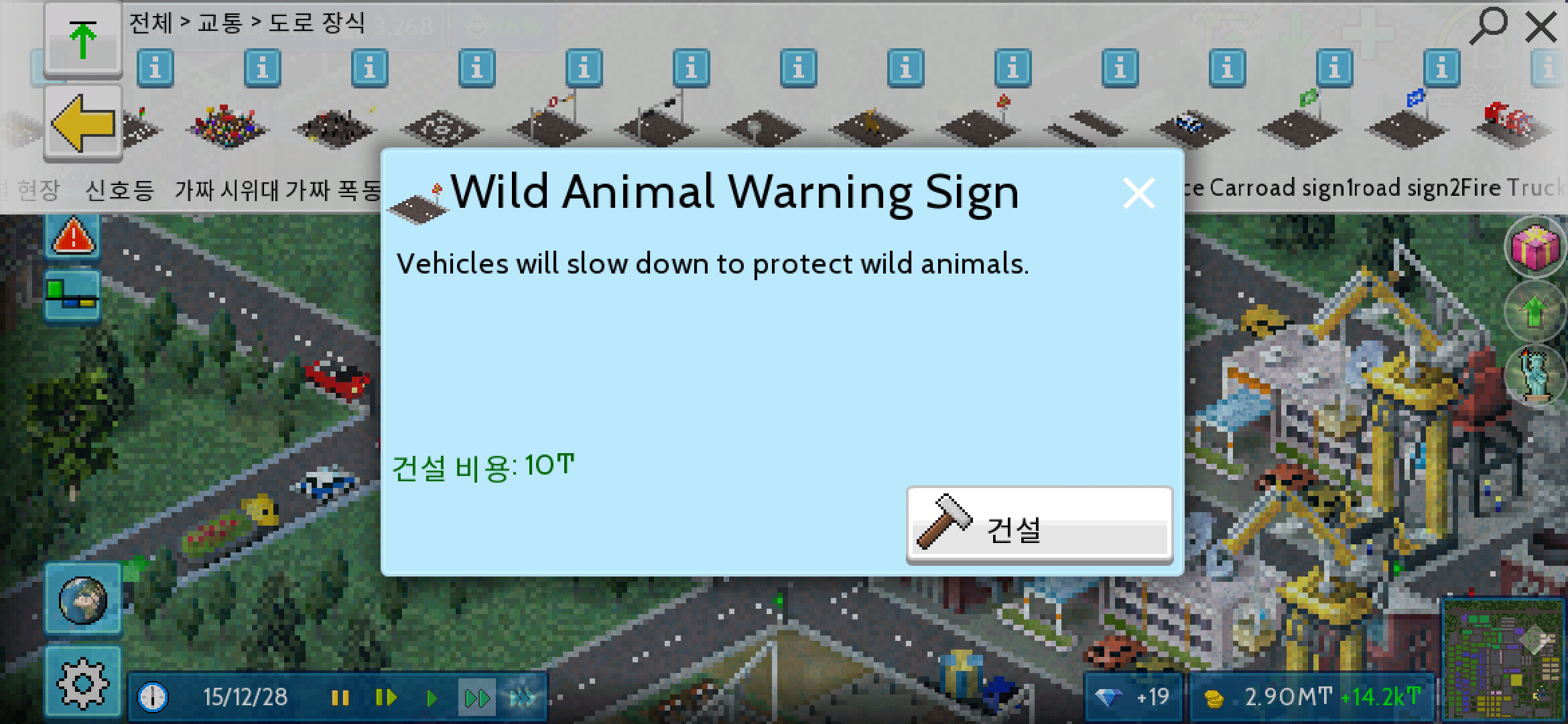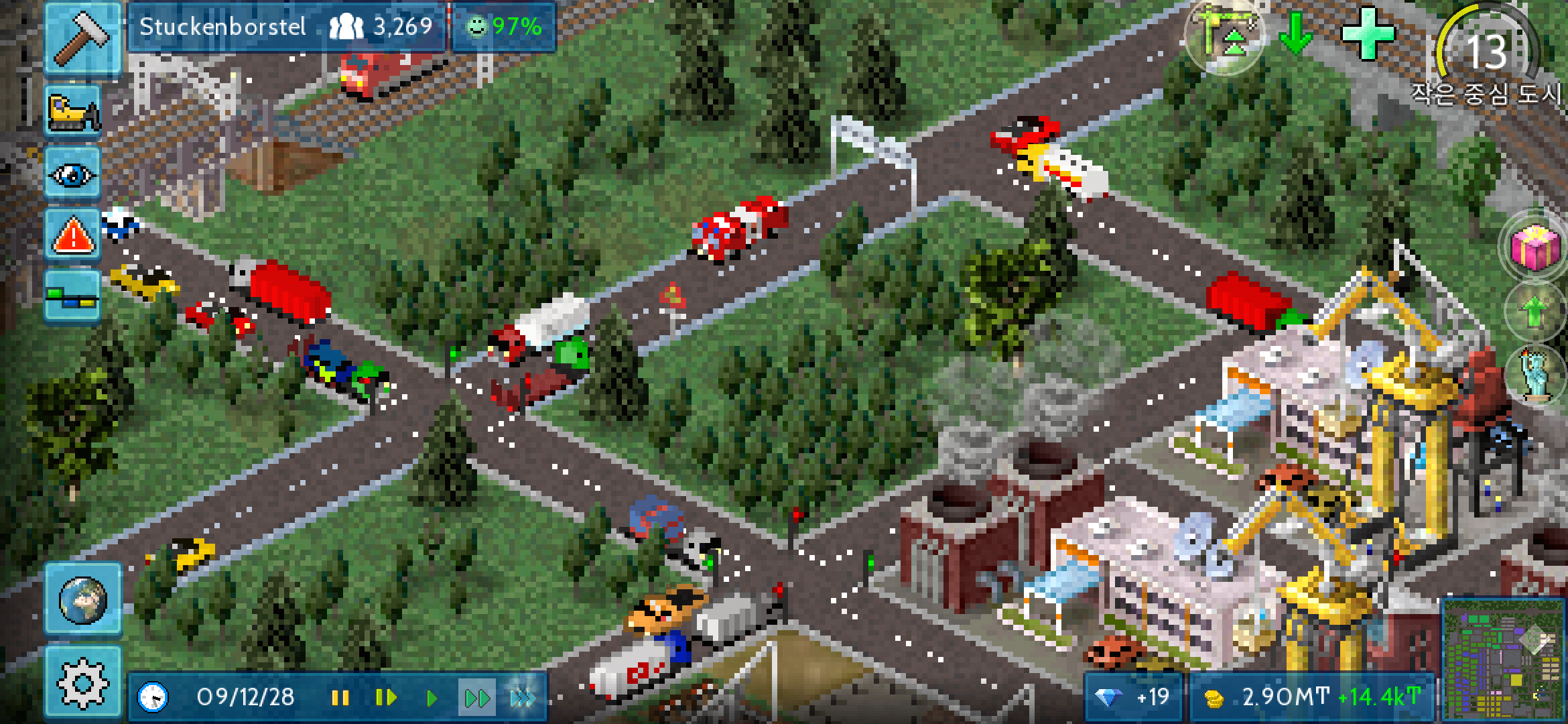 If there are forest nearby, Wild animal can pop out of anywhere..! With this sign, Cars will slow down and be cautious of wild animals!
Costs 10T to build.
4-2. Wild Animal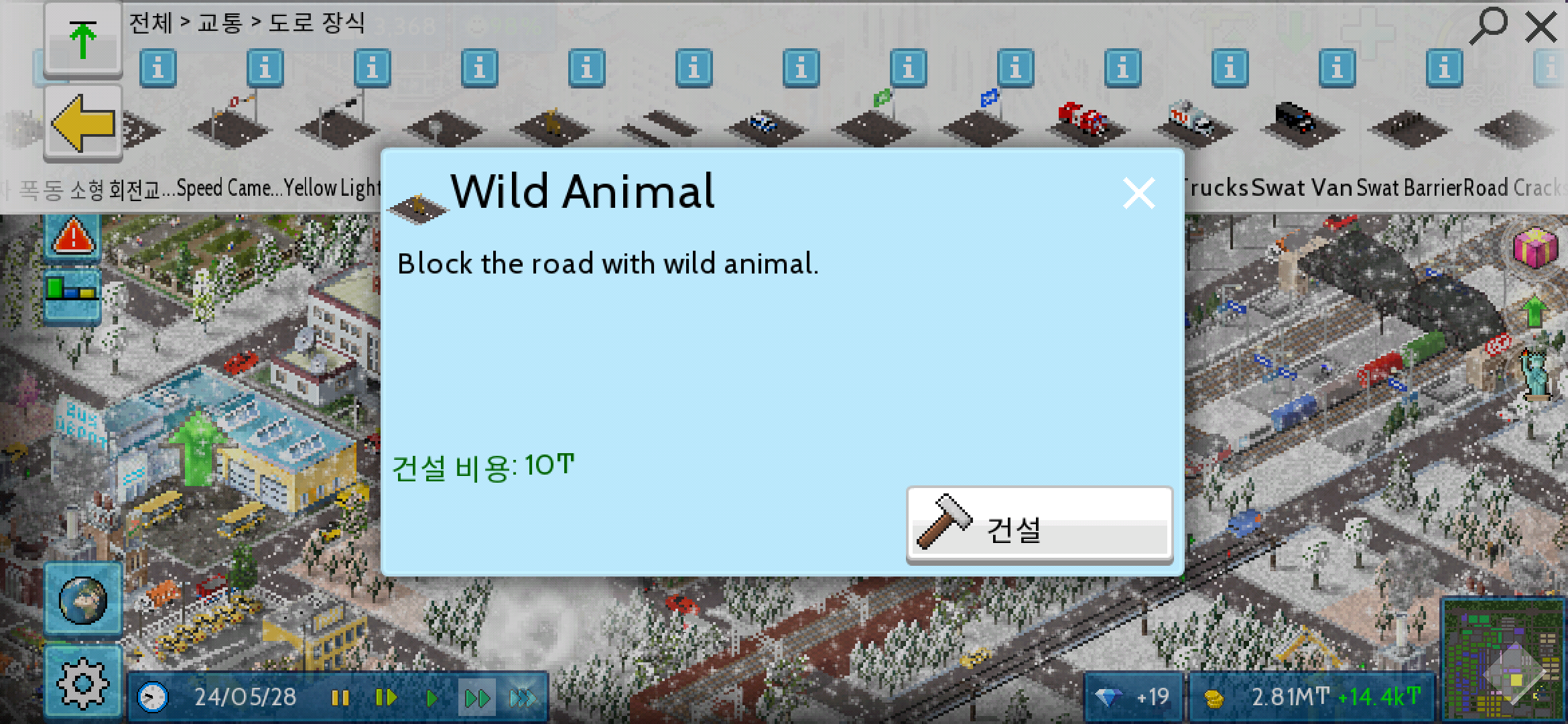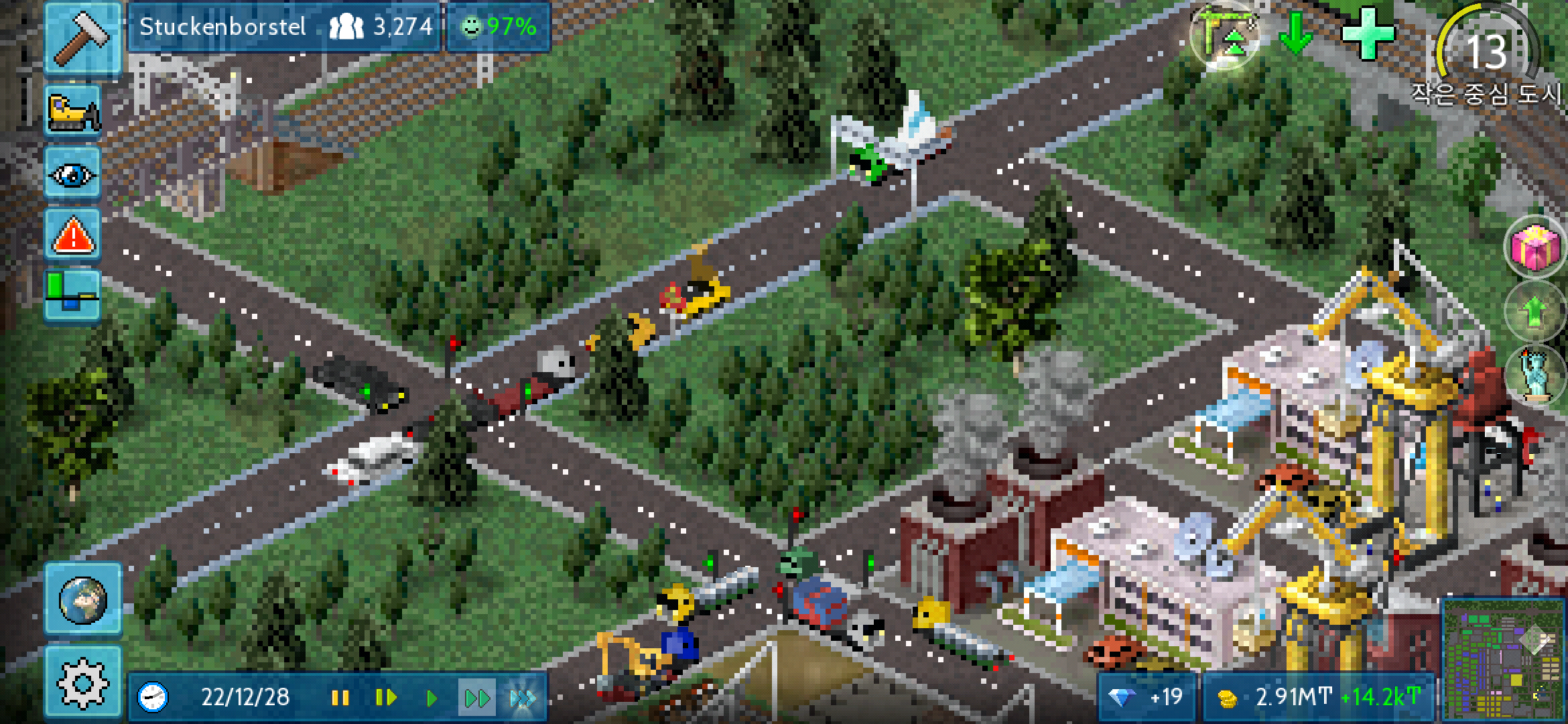 You can also hire a wild animal to block the road.
Costs 10T to hire.
5. No Entry Sign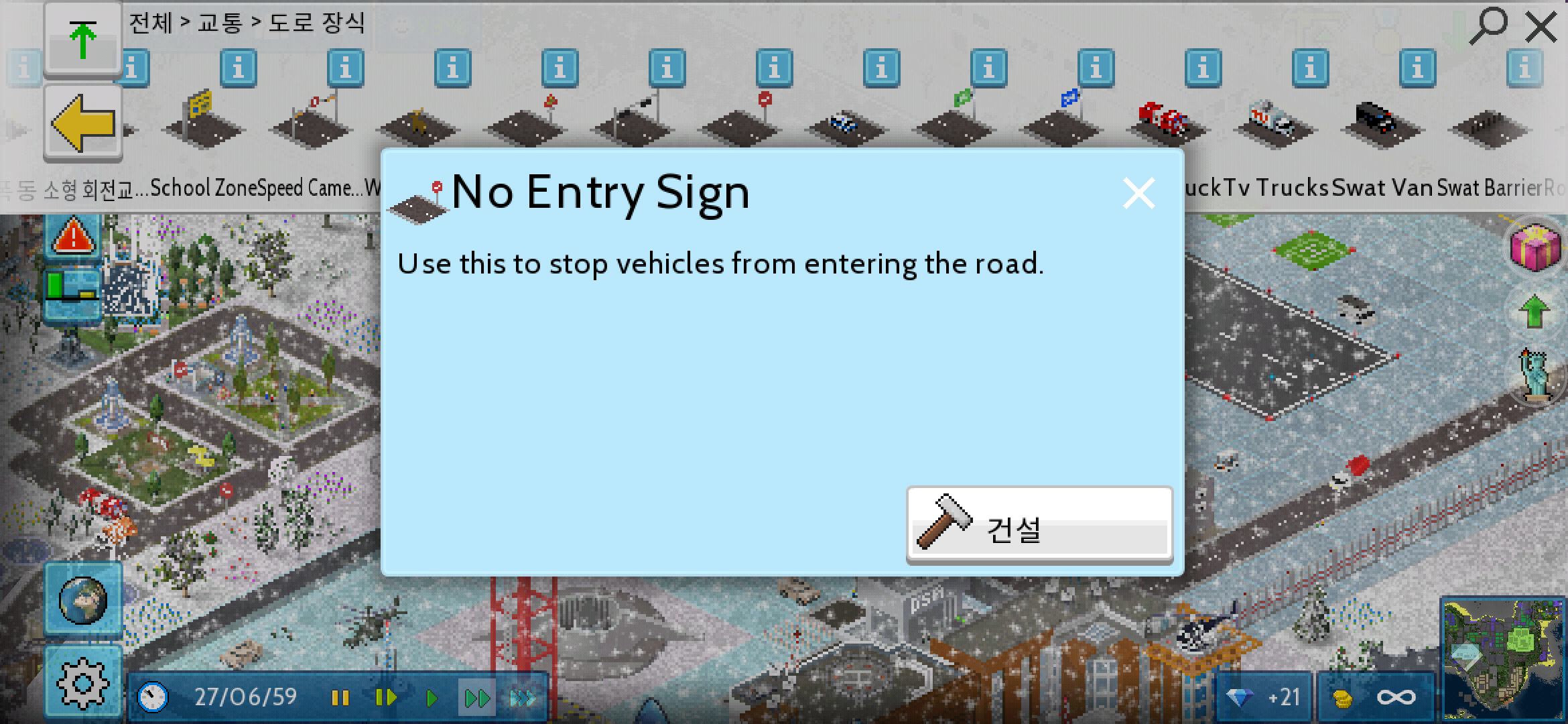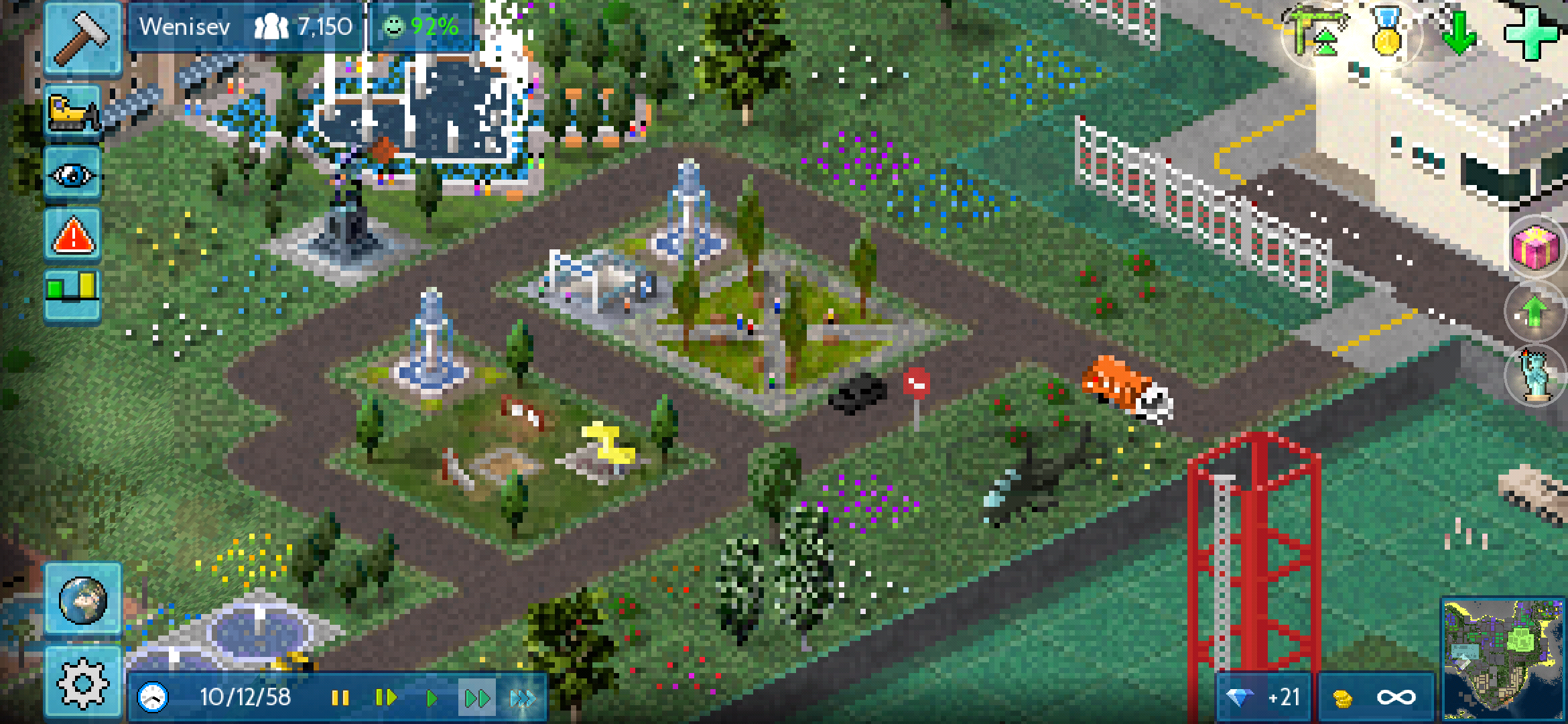 Use this sign to stop vehicles from entering the road!
Costs 10T to build.
6. Speed Camera Sign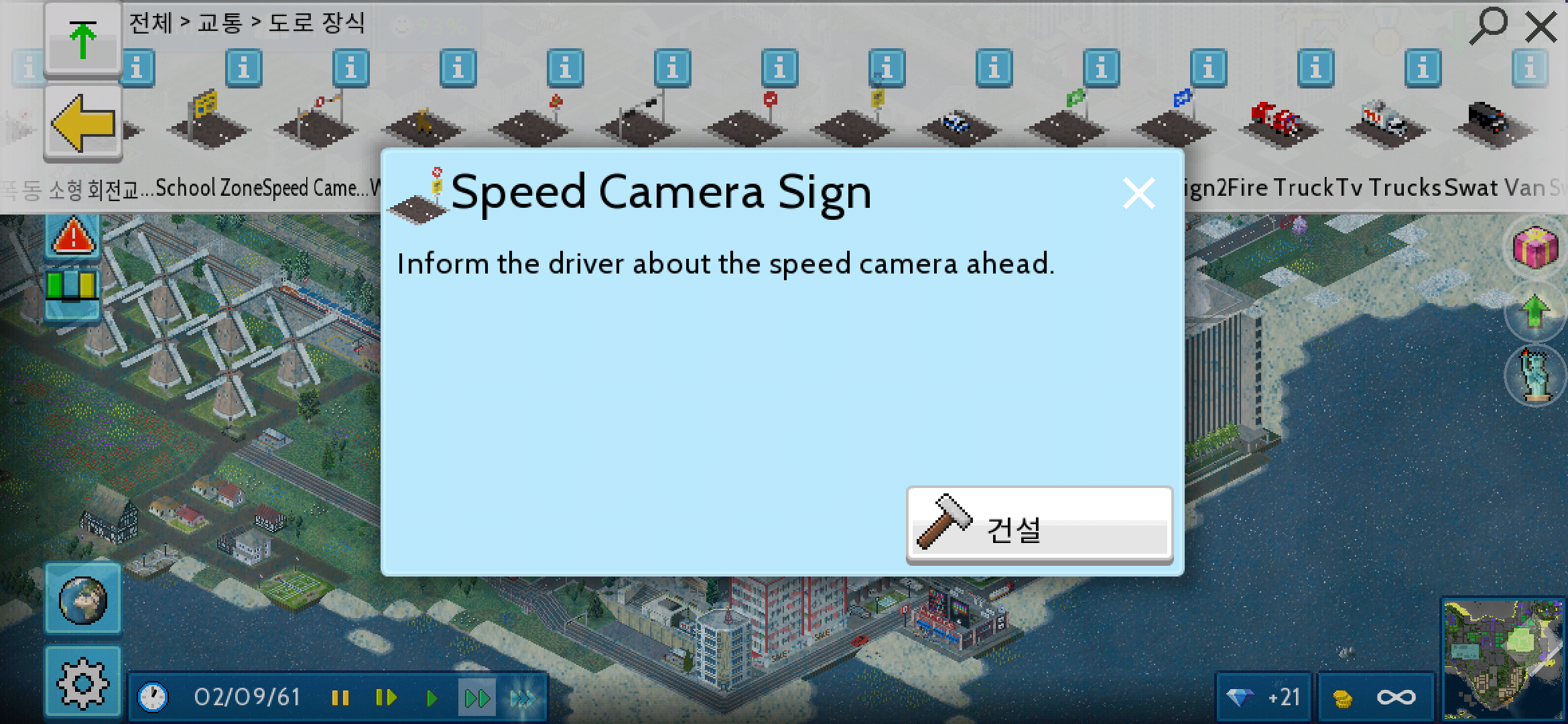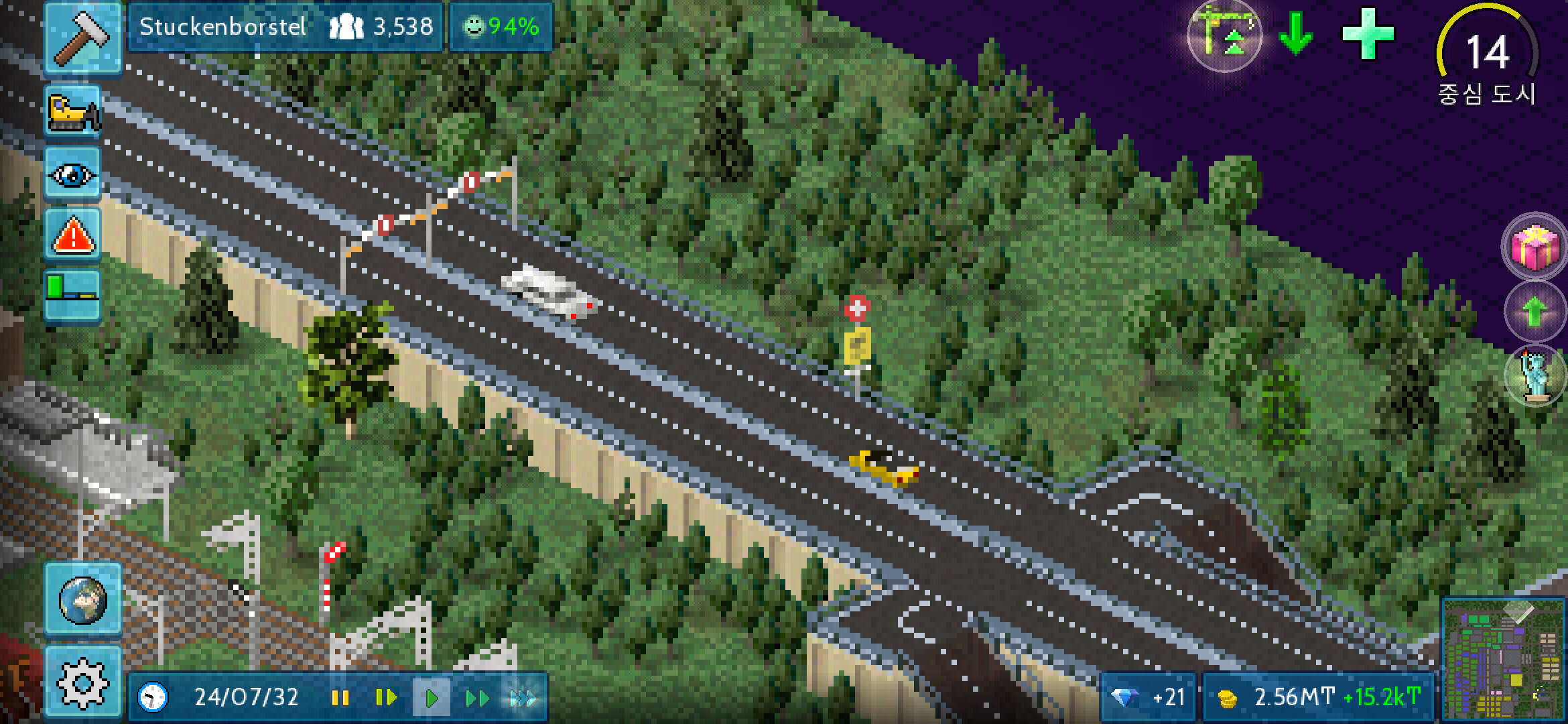 This sign will inform driver that the speed camera is ahead.
Costs 10T to build.
7. Green Mother's Society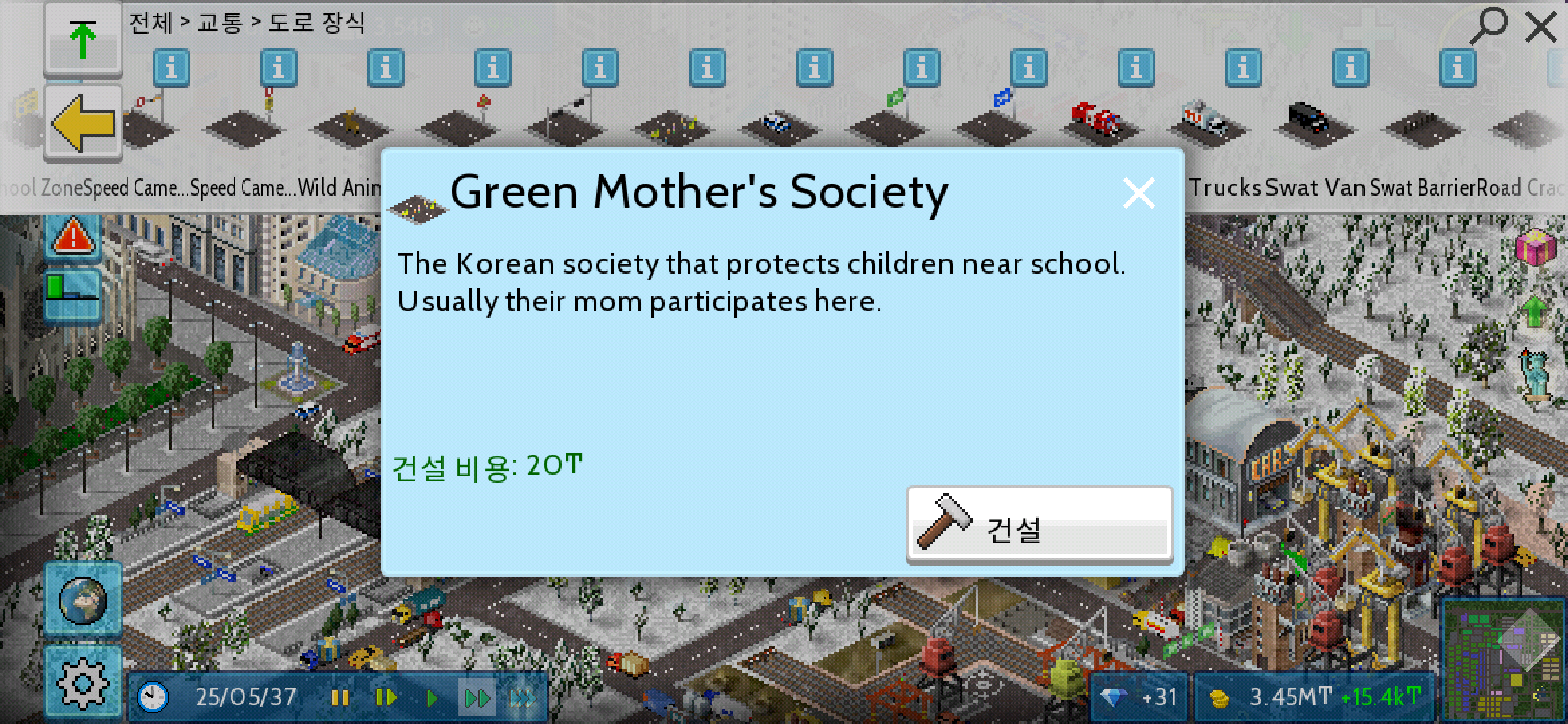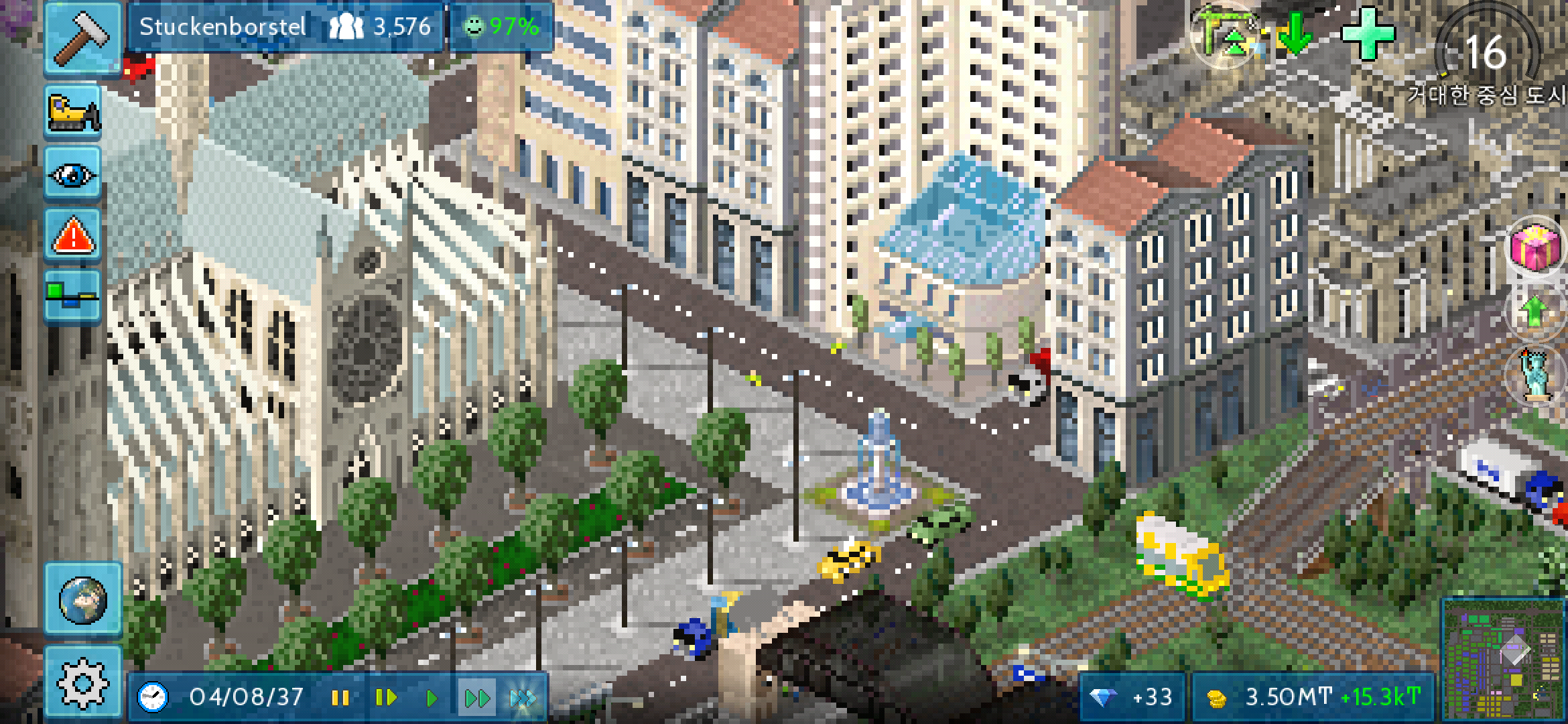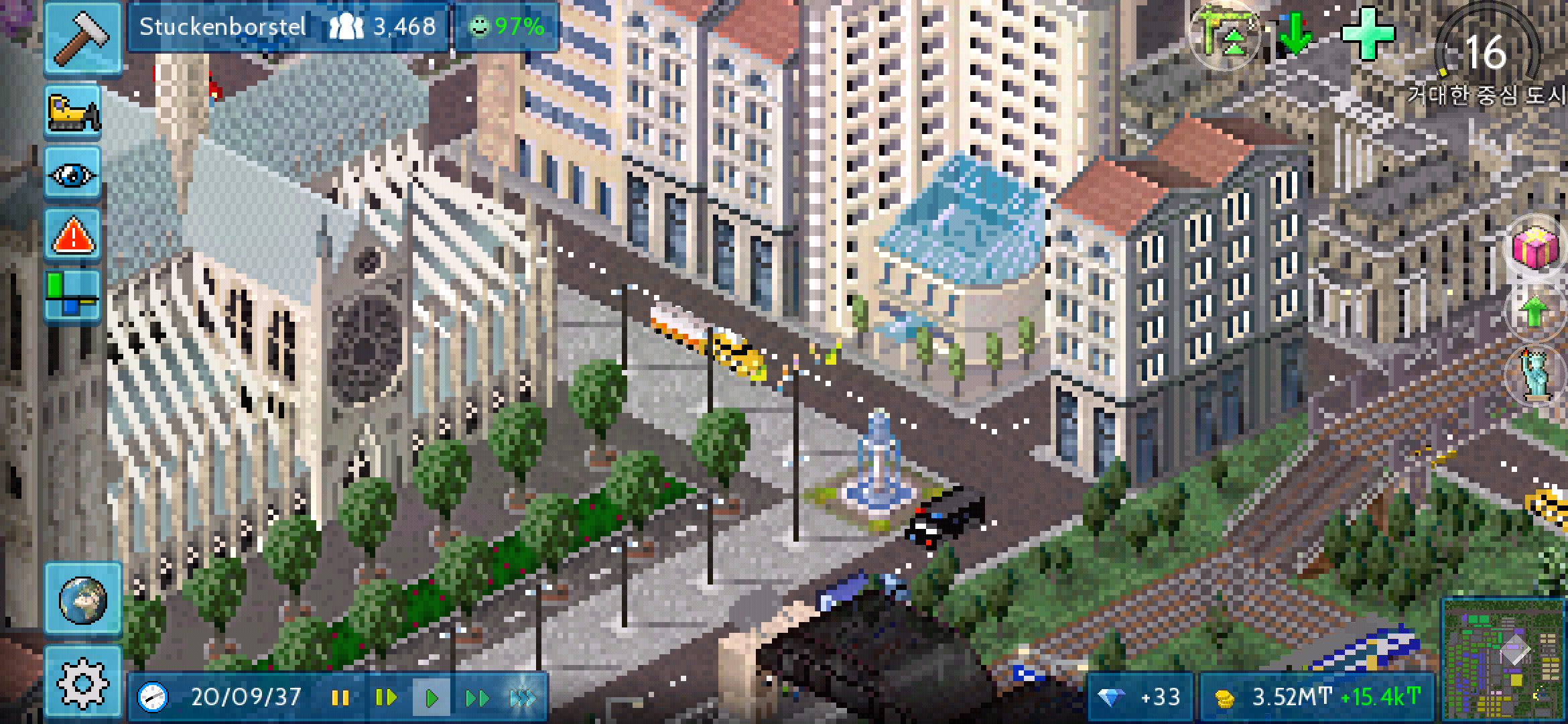 Green Mother's Society is the Korean society to protect children near school. Vehicles will stop when children are crossing the road!

Costs 20T to create
I will keep updating as I make more decos!

v1.1 Fixed speed camera graphic issue.
v1.2 Added school zone.
v1.3 Added wild animal and wild animal warning sign.
v1.4 Fixed graphic issue on road no.4, 7, 10, 13. Deer now can be hired on any road type.
v1.5 Added no entry sign and speed camera sign.
v1.5.1[Quickfix] Changed the graphic of camera sign
v1.6 Added Wild Animal deco and Green Mother's Society.
v1.7 Added Hitch Hiker and VMS. Added road restrictions for all road decorations. fixed Green Mother's Society's graphic.
v1.8 Added CTS, Exit Sign. Edited Hitch Hiker code. Fixed Speed Camera, Yellow Lights, School Zone Sign's graphics.
v1.9 Added Spike Strip. Added Light animations to 3 road decorations.
v2.0 Added No Parking Sign, Traffic Camera, Road Closed Sign, Diamond Markings, Traffic Pole, Traffic Barrel, Curve Signs and Guard Rail. Added new animations to Yellow Lights and Spike Strip. Added alternate directions to all previous small signs. Changed Green Mother's Society's graphic. Changed some descriptions.

NEW------------
2.0 version is available on in-app store!
Old--------------