Moderator: Plugin Moderators
---
What have you mean by "water source"? Can you provide a screenshot with one?

Look for animation tutorials.
I'm not lazy, I'm motivated to do nothing!
...
---
AB
Posts: 9105
Joined: Tue Jun 07, 2016 21:12
Plugins: Show
Version: Beta
The water animations on the fountains are just regular animations.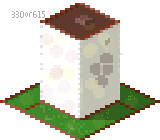 ---
---