Moderator: Plugin Moderators
Inhabitant of a Planet
Posts: 1300
Joined: Sun Dec 10, 2017 22:09
Location: Turkiye
Plugins: Show

The Internet Addict
I can't define my self time to time... Just do not %100 trust me. Texting that honestly...
Know your friends well, enemies
---
enjenir
Posts: 2985
Joined: Sun Jul 23, 2017 12:45
Location: Easter Island
Plugins: Show
---
AB
Posts: 8975
Joined: Tue Jun 07, 2016 21:12
Plugins: Show
Version: Beta
There is a high limit to the number of plugins that reuse textures or don't have or need them. Because if you actually want to play the game, you have to stop reading in plugin .json files at some point.

Plus each instance of a plugin id in-game takes up some table or stack space.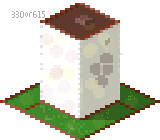 ---