Moderator: Plugin Moderators
AB
Posts: 9239
Joined: Tue Jun 07, 2016 21:12
Plugins: Show
Version: Beta
Please do not post plugins for others. I found problems with the images within the zips within the zip. In other words, these plugins would probably cause errors for players needlessly.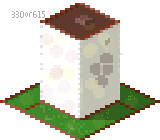 ---
---
Inhabitant of a Country
Posts: 754
Joined: Mon Apr 30, 2018 6:53
Location: India
Plugins: Show
Version: Beta
@CommanderABab
, can you move this thread to "Plug-in Discussion" to sustain the amount of plug-ins?
---