Inhabitant of a Megalopolis
Posts: 578
Joined: Sat Oct 06, 2018 21:48
Location: Vermont, United States
Plugins: Show
Version: Beta
On April 15, there were six hundred sixty six topics.






---
Inhabitant of a Universe
Posts: 4810
Joined: Sat Nov 17, 2018 21:49
Location: Houston, TX
Plugins: Show
Version: Beta
What's wrong with 666? It's a pretty cool number, and definitely a holy one...
☆ PRESIDENT OF TTRP ☆
The Official Stadium Builder Of Theotown
"I said, ooh, I'm blinded by the lights"
FOLLOW @RAY.XP ON INSTA
Houston, TX
---
AB
Posts: 9246
Joined: Tue Jun 07, 2016 21:12
Plugins: Show
Version: Beta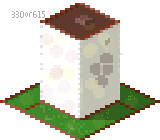 ---