Moderator: Plugin Moderators
---
Villager
Posts: 24
Joined: Wed Jan 17, 2018 20:00
Location: Germany
Plugins: Show
Version: Beta
---
---
Villager
Posts: 24
Joined: Wed Jan 17, 2018 20:00
Location: Germany
Plugins: Show
Version: Beta
Is it working?
If not something is probally wrong with the texture
A.k.a CaptainLK
---
---
Online
AB
Posts: 8786
Joined: Tue Jun 07, 2016 21:12
Plugins: Show
Version: Beta
Right will be 8 pixels too high and show water. To correct: Remove the bottom 8 rows of pixels from the image. Or use
Code: Select all
"frames":[{"bmp":image.png","handle y":8}]
in the .json file.
will remove the water, but not place the image correctly on the intended tile.
Left will draw correctly in one tile.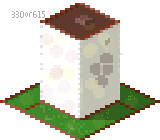 ---
---
Metropolitan
Posts: 129
Joined: Wed Jan 24, 2018 3:48
Location: Somewhere in the Philippines
Plugins: Show
Version: Beta
The shadow is on the right, the sunlight is on the left. Probably its look like a photo in other site or in other game. Am i right?
---
Online
AB
Posts: 8786
Joined: Tue Jun 07, 2016 21:12
Plugins: Show
Version: Beta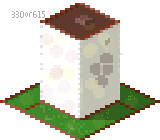 ---
Inhabitant of a Megalopolis
Posts: 562
Joined: Sun Jul 23, 2017 1:56
Location: Orgelet,France
Plugins: Show
Version: Beta
Contact:
he can . if he son't post on forum
Hi I'm Flawless, Youtuber, French

Furry and Army

Happy Pride Month
---