Moderator: Plugin Moderators
AB
Posts: 8984
Joined: Tue Jun 07, 2016 21:12
Plugins: Show
Version: Beta
You may have noticed that I moved all showcase posts by a former member, that were deleted (thereby skewing the plugin counts of other members), to Plug-In Discussion. If I missed any please report the topic. I focused only on the top ten plugin makers yesterday.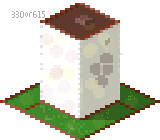 ---
Former Bearbear65
Posts: 5296
Joined: Fri Feb 10, 2017 14:53
Plugins: Show
Version: Beta
I don't think posting your email address is a wise thing to do
Just my opinion
---
---
Inhabitant of a Conurbation
Posts: 471
Joined: Mon Mar 23, 2020 15:16
Location: Romania
Plugins: Show
Contact:
Do you know what happened to former member?
---
Inhabitant of a Conurbation
Posts: 471
Joined: Mon Mar 23, 2020 15:16
Location: Romania
Plugins: Show
Contact:
---